Products
See our latest products.

Electric Vehicle Energy Consumption Optimization
---

01 —
Range of an Electric Vehicle is limited by capacity of its battery.

02 —
Energy consumption can vary on how a vehicle is driven.

03 —
Range of Electric vehicle can be reduced by 20% if driven by an untrained operator.
---

01 —
Our solution monitors drivers' behavior in real-time.

02 —
In.Economizer provides precise recommendations to the Driver.

03 —
By following the recommendations, Vehicle operator can optimize energy consumption.
In.Economizer assists vehicle operators in improving EV's range and fuel economy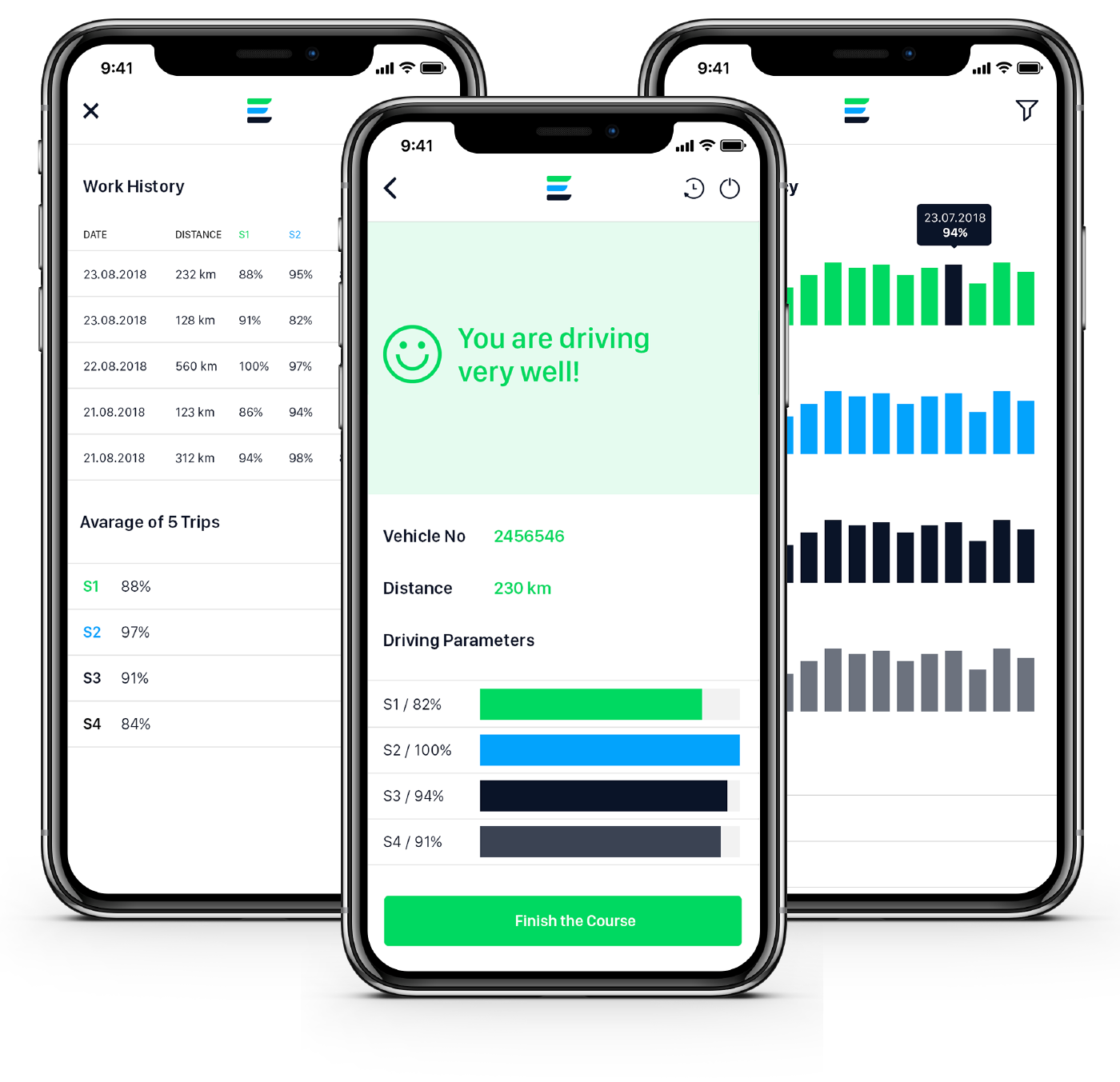 ---
Advanced assisting technology
Advanced real-time analysis and immediate feedback to the driver.
Historical data and results comparison
Historical data analysis can be used for fleet usage optimization.
Real-time feedback and scoring
Analysis of driving style in real-time and immediate feedback to the driver.
Recommendations for improvement in fuel economy
Thanks to driving style improvement, vehicle range can improve up to 20%..
---

Improve Your Maintenance Operations!
---

Fleet Status Management
Track Your fleet status in real-time, eliminate un-scheduled downtime.

Work Order Management
Plan Work Orders, track parts inventory, lower maintenance costs.

Precise Scheduling
Plan Your Maintenance Activities based on available resources and time.
In.CMMS is a modern Computerized Maintenance Management System that tracks Your Fleet status, improves maintenance time and reduce costs.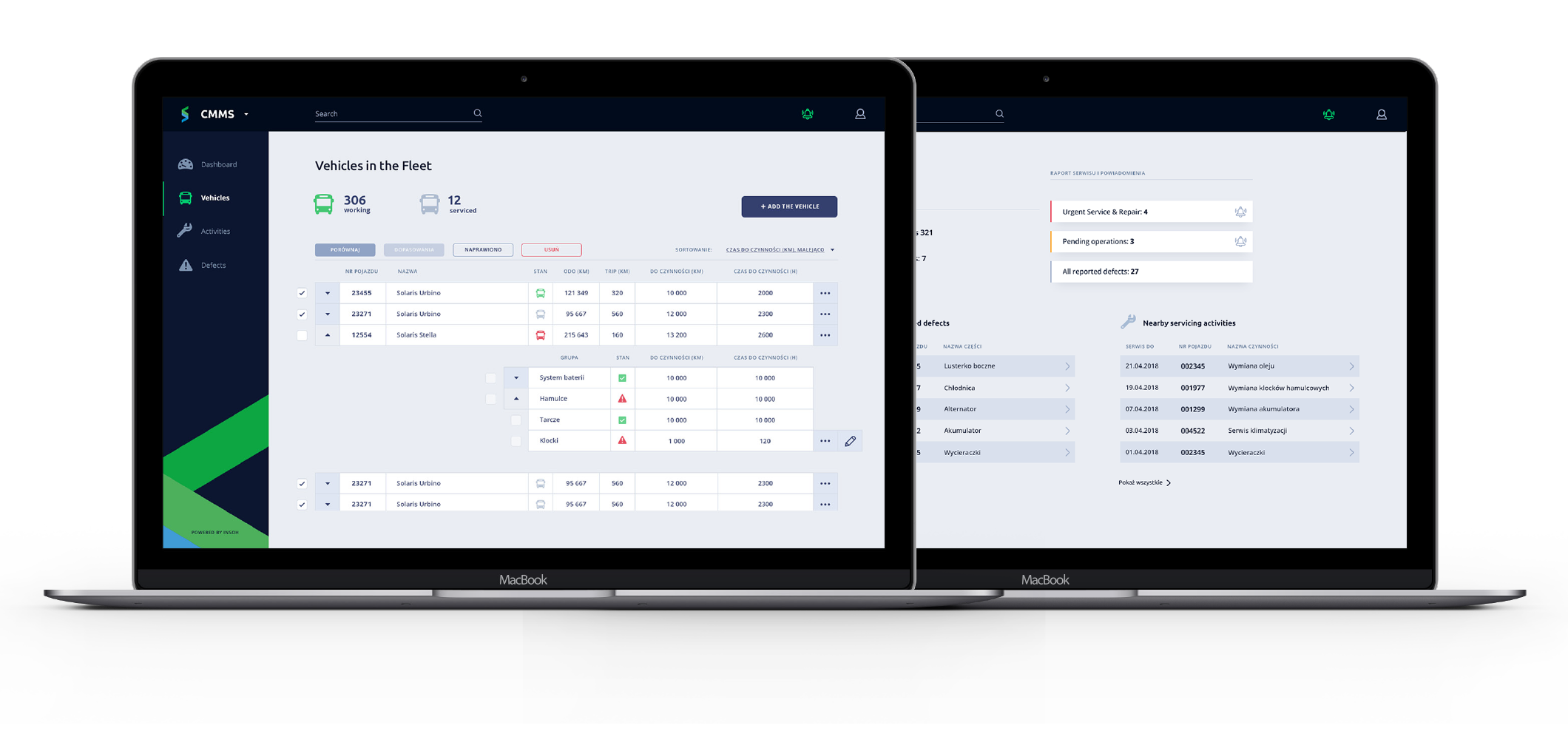 ---

Working

Idling

During maintenance

Requires Maintenance
---
Software Solutions for Public Transport
You can have control over all Fleet Maintenance Management operations in one place!
---